Production and sale of GPS trackers and other intelligence devices. Wide range of products and services for investigations. About us...

English translation is in progress. For any info please contact us.

Main intelligence devices

Pro Line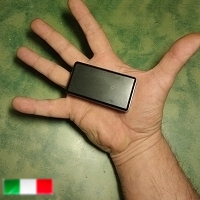 GPS trackers
GPS trackers designed and manufactured for intelligence purposes. No-SIM card versions and audio recording versions also available. See GPS trackers...
Other intelligence devices

Pro line
NO SIM card devices
Pro line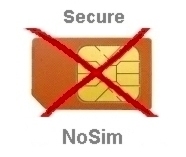 Realtime GPS trackers NO SIM card.
A new concept of covert GPS tracking and tails that combines secrecy and simplicity. Special GPS trackers with virtual e-chips invisible from the outside and not accessible even if the device is disassembled or destroyed. Data traffic included. WEB platform included. No personal data required. No more SIM management, rates and/or monthly renewals.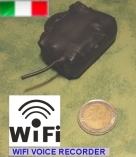 REC50W WiFi Cloud Recorder NO SIM card.
Advanced covert audio recorder. Connects to the Internet via WiFi. Automatically send audio recording files to Cloud for immediate listening and/or downloading. No SIM card required. Internal data encrypted. Transmission over the Internet in SSL mode. Password protected. Also available in a special 3G / 4G SIM card version.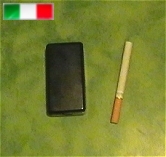 GPS loggers (covert trip recorders) NO SIM card.
The GPS loggers behave like recorders. They record hundreds of hours of trips with GPS satellite precision. Up to one year stand-by. They do not generate radio waves and do not have SIM cards. Tiny and discreet GPS systems, protected by encoded USB cable.