Hi-Tech area.
We are manufacturers and sellers of GPS trackers and other intelligence equipment since 1998.
About us...
Services area.
We also provide technological services for
the intelligence needs of individuals, companies and istitutions.
Our services...
---
Main intelligence devices
---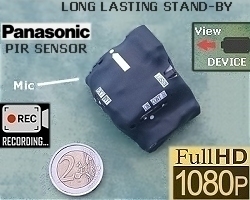 Covert DVR
Up to 5 months stand-by and 20 hrs. videorecording. Tiny size, from 35x33x23mm. Videorecording triggered by VOR (voices and sounds) or by passive infrared
. See covert micro DVR...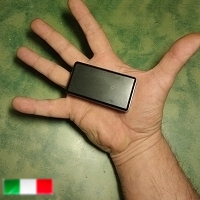 GPS trackers
GPS trackers designed and manufactured for intelligence purposes. Also available without SIM card or with audio recording. See GPS trackers...
---
Other intelligence devices
---

Devices without SIM card
When secrecy is a must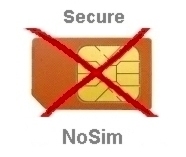 Realtime GPS trackers without SIM card.
A new concept of covert GPS tracking that combines secrecy and simplicity. Special GPS trackers with foreign e-chips invisible from the outside and not accessible even if the device is disassembled. Data traffic included. WEB platform included. No personal data required. No fees. No costs based to consumption. No more SIM management, rates and/or monthly renewals. Simple and immediate to use even for inexperienced. Works in 176 countries.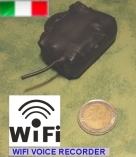 REC50W WiFi Cloud Recorder (without SIM card).
Advanced covert audio recorder. Connects to the Internet via WiFi. Automatically send audio recording files to Cloud for immediate listening and/or downloading. No SIM card required. Internal data encrypted. Transmission over the Internet in SSL mode. Password protected. Also available in a special WiFi + SIM card version.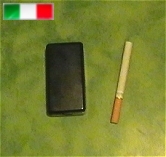 GPS loggers (covert trips recorders).
The GPS loggers behave like recorders. They record hundreds of hours of trips and stops with GPS satellite precision. Up to one year stand-by. They do not generate radio waves and do not have SIM cards. Tiny and secret GPS systems, protected by encoded USB cable.